The Oceania football community got shocked after the PNG National Soccer League champions Lae City thrashed the formers runners-up of the OFC Champions League Lautoka by 7-0 in the second matchday of the group B of the current edition of the tournament held in Luganville. The result could have been even worse for the Fijians, but the seven goals suffered were too much for the current leaders of the Vodafone Premier League in Fiji.

Raymond Gunemba, the captain of Lae City, talked to Oceania Football Center and gave one possible answer for what happened in that match: they knew how to beat Lautoka, they watched their previous game and explored the mistakes of the defensive system of the Fijian-based club.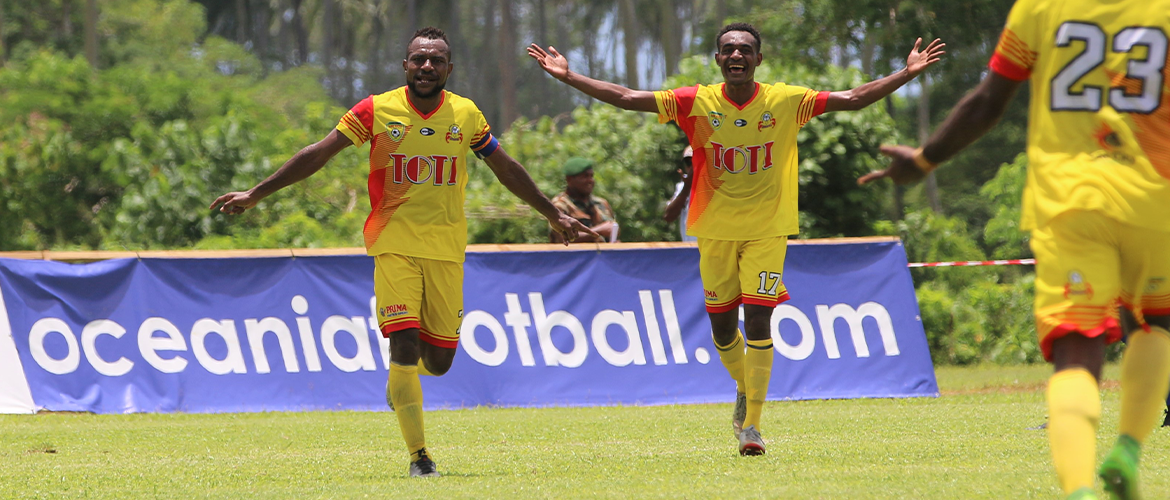 "After we watched their first game against the hosts [Malampa Revivors] we were had confidence that we were going to beat them [Lautoka] and with that confidence, when we meet them all the players do really step up from our previous game and we come out with the result", stated the captain-fantastic Raymond Gunemba. The forward also added the mistakes Lae City detected from the first game of Lautoka that helped them to win: "Their defensive players are slow and the speed in attack was our advantage", said Gunemba.

The large scoreline made by Lae could had been even bigger; Gunemba mentioned that "[…] many people said this, but we are happy with the win and we have nothing more say about it".

The sixth goal of the clash – scored by RG7 – was one of the most beautiful goals scored in the OFC Champions League 2020 so far – lobbing the goalkeeper with a fantastic finish: "I have watched him several times moving out from his goal, this is the reason why when I received the ball I just lobbed it over", explained the Papua New Guinean international.

Gunemba and his teammates are set to for their last match in Vanautu against the hosts Malampa Revivors. A draw will be enough for the team captained by Raymond Gunemba to proceed for the third straight time to the knock-out stage of OFC Champions League.