The football in Tonga is getting close to their final moments in the season in their both leagues – the top tier Tonga Premier League and the second tier Division I. The dominance of Veitongo in the first tier is clear and the team coached by Timote Moleni is very close to finish the season and seal their title.
The top tier in Tonga has 21 games for each team – each team face the other seven teams three times during the season. Veitongo has already secured the title of the season and now their challenge is to end the season undefeated.

The current champions Lotoha'apai could not defend their title; players as Tuia and Halapua Falepapalangi were not enough to challenge the stellar side of Veitongo that has various players in the Tonga national team, as Hemaloto Polovili, Mahe Malafu and Sione Uhatahi.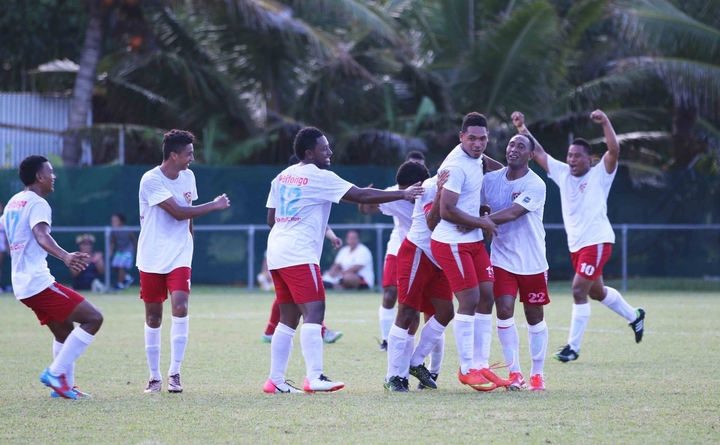 If the Premier League is already decided for Veitongo, the second division has a different format: the final playoffs will decide which side will qualify for the the top tier in the 2020 season.
Houmakelikao Steeler ended the reguar season in the first place and kept their good running Zion in the first match of the day in Loto Tonga Soka Centre. The 2nd placed in the regular season Nukuhetulu destroyed the chances of Longolongo to proceed, while Ahau and Longotome proceeded to the next stage – the decisive semifinals. The semifinals will decide which two sides will be promoted to the first tear in the next season.
The semifinals will be played this Saturday in Nuku'alofa at the home of Tongan football, Loto Tonga Soka Centre.
It is a good action by Tonga Football Federation to keep the results out for fans and media to keep updating football inside their country. The decisive times are coming for club football in Tonga and the fate of the development of football in the kingdom depends on them.